Boost your energy with this refreshing drink. When you can't get to the islands, enjoy a nice tall glass of this deliciously, fresh lemonade.
It replenishes the body with electrolytes too making it especially beneficial during labor & delivery. Best served chilled, this mineral lemonade promises to quench your thirst and invigorate your senses with every sip!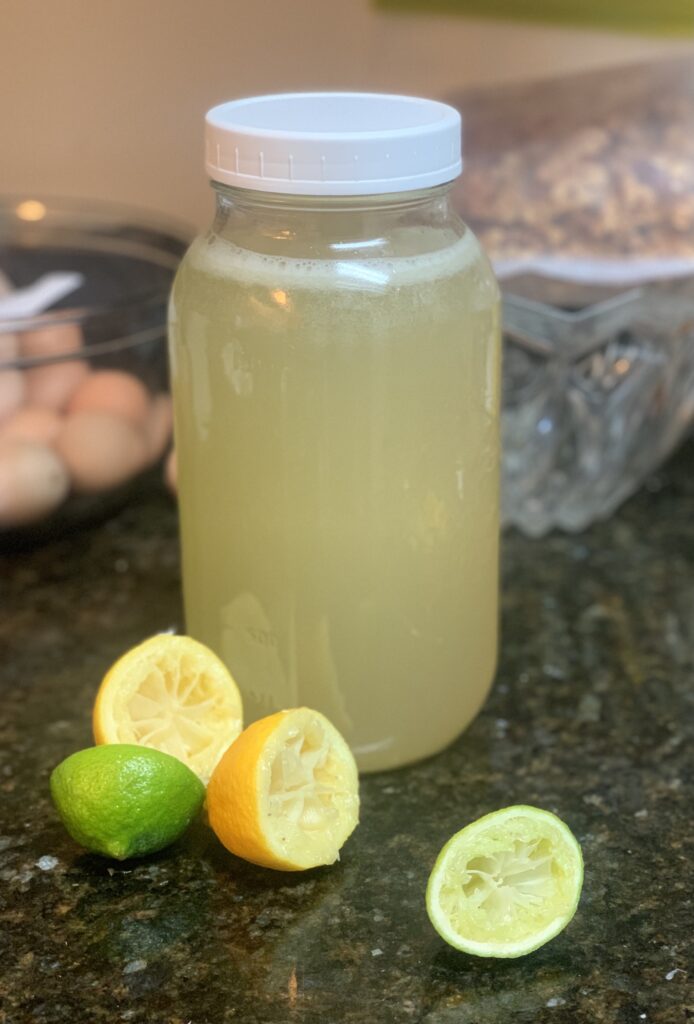 This post may contain affiliate links. As an Amazon Associate I earn commissions from qualifying purchases made through links on this post at no extra cost to you. Click here to read my full disclosure.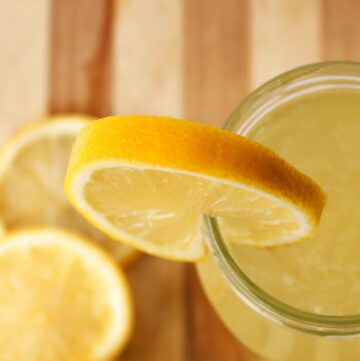 Energy-Boosting Mineral Lemonade
Made from tangy citrus, honey, naturally sweet coconut water and calming magnesium salt, this refreshing drink can help you escape to an oceanside cabana in less than 10 minutes.
Equipment
1 half gallon glass jar with lid

1 strainer

1 Knife

1 Small stovetop pot

(for warming honey & water)
Ingredients
4

cups

Coconut Water

(no sugar added)

2

cups

Water

(filtered/bottled)

2

Lemons

(juiced)

2

Limes

(juiced)

2

tbsp

Honey

(raw, unpasteurized)

1

tbsp

Trace Minerals or Electrolyte Drops

(unflavored, optional)

½

tsp

Fine Sea Salt

(unrefined)

Ice cubes

(optional)
Instructions
Thoroughly clean your instruments before use and assemble your ingredients.

Transfer water to a small pot with the honey.

Gently warm the mixture on low heat until any crystallized honey just begins to melt.

Once warmed, remove the mixture from the heat.

Add the coconut water to the jar.

Roll the citrus on a countertop with the palm of your hand to activate their juices.

Cut each lemon in half then juice directly into the half-gallon jar fitted with the strainer.

Repeat until all citrus has been juiced into the jar.

Add the water and honey mixture followed by magnesium powder and salt. Using a funnel may help!

Secure the jar with a lid then invert several times to mix well.

Refrigerate 1-4 hours prior to serving for best results.

Serve over ice and with a slice of citrus.
Notes
For added indulgence, try serving this over ice with a sprig or two of mint in a sugar-rimmed glass. Or, add a splash or two of carbonated water just before drinking for a fizzy treat!
It is important to keep in mind that this drink should not be used as a sole source of magnesium intake and it's always recommended to speak with a healthcare professional before supplementing with magnesium.
If you're looking for the perfect, quick and sweet pick me up after a workout (or during birth!), this boost energy drink is sure to fix your cravings!
the Village Reservoir